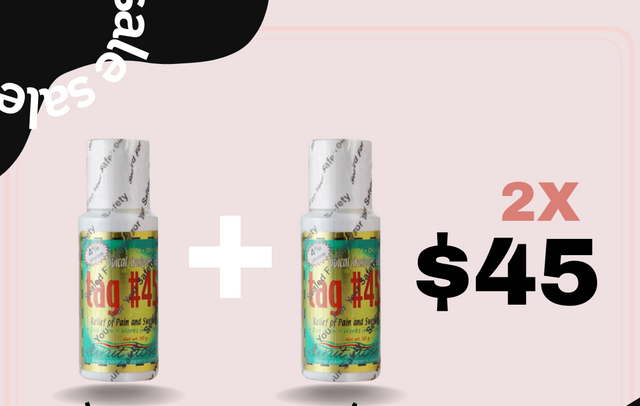 by Hadiyah
Tag 45 2*$45 offer Numbing Gel Permanent Makeup, Tattoo
Llame a nuestra recepción y reciba atención inmediata. (Lun - Sab, 9am - 6pm)
PONCE - (787) 566-7573
SAN JUAN - (939) 327-2022
Políticas de Devolución
DEPOSITOS NO SON REEMBOLSABLES. De no poder asistir a su cita pautada, debe llamar 3 días o antes para poder asignarle otro día. Al cancelar fuera de este término de tiempo (día antes o el mismo día), Debe realizar otra cita con un nuevo deposito.
DEPOSITOS NO SON TRANSFERIBLES A OTRO SERVICIO O PERSONA.
Special Offer!!! 2 x $45 and get free Numbing Cream Rose. You gonna love this combo!!!
Tag #45 is one of PMU artists' favorite topical anesthetics to use during procedures to keep clients comfortable. It provides quick pain relief and reduces swelling within minutes of application. This gel-based formula sits well on the skin without sliding. It can be used for brows, eyes, lips or areola procedures during the treatment on open skin. Containing 4% lidocaine and .04% epinephrine. It is to be used on open skin, not closed skin.