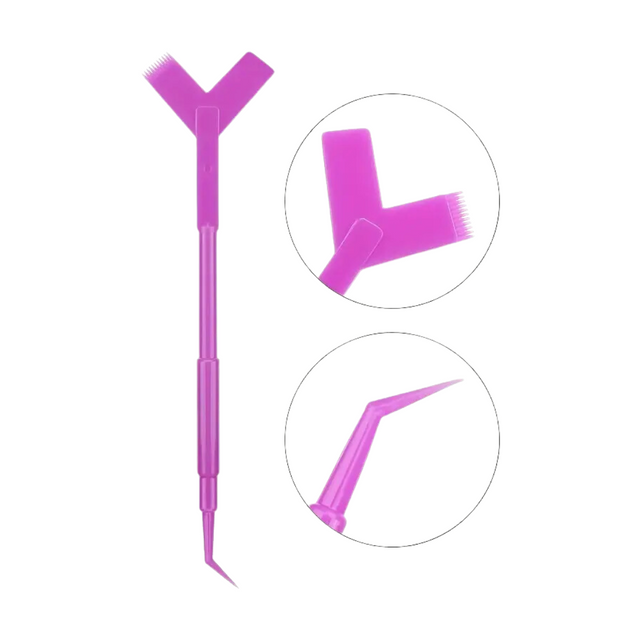 Llame a nuestra recepción y reciba atención inmediata. (Lun - Sab, 9am - 6pm)
PONCE - (787) 566-7573
SAN JUAN - (939) 327-2022
Políticas de Devolución
DEPOSITOS NO SON REEMBOLSABLES. De no poder asistir a su cita pautada, debe llamar 3 días o antes para poder asignarle otro día. Al cancelar fuera de este término de tiempo (día antes o el mismo día), Debe realizar otra cita con un nuevo deposito.
DEPOSITOS NO SON TRANSFERIBLES A OTRO SERVICIO O PERSONA.
This 3 in 1 Lash Lifting Tool is designed to easily curl, lift, and tint eyelashes. The tool features three components for an efficient and professional grade lash lift that can be done quickly and conveniently at home.
Esta herramienta para levantar pestañas 3 en 1 está diseñada para rizar, levantar y teñir las pestañas fácilmente. La herramienta cuenta con tres componentes para un levantamiento de pestañas eficiente y de calidad profesional que se puede realizar de forma rápida y cómoda en casa.