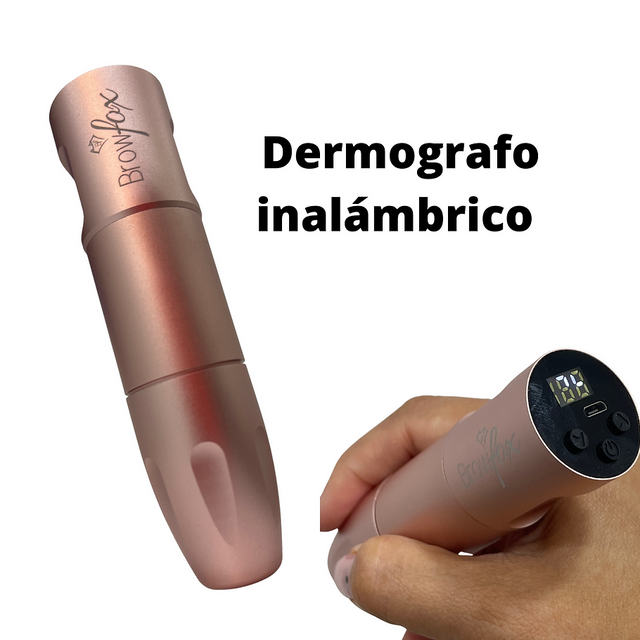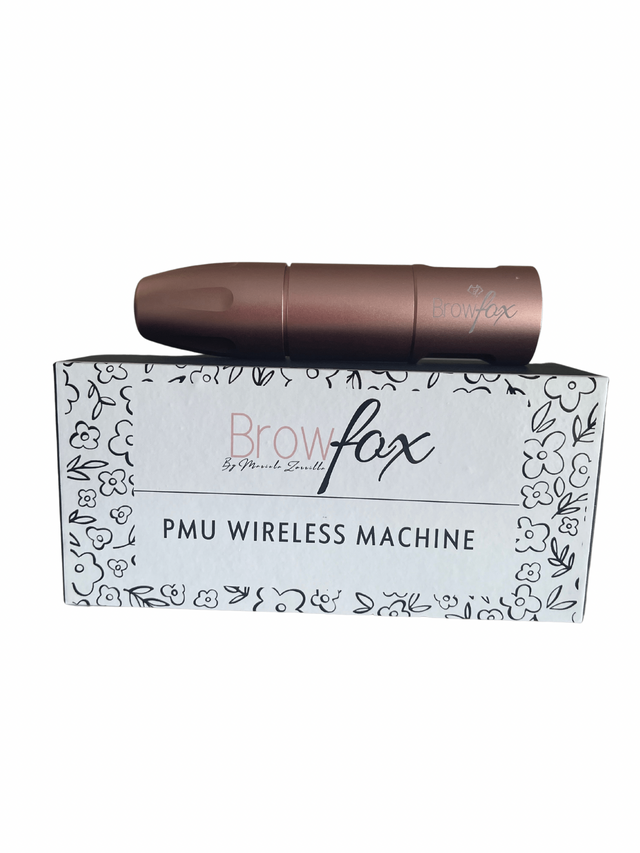 Llame a nuestra recepción y reciba atención inmediata. (Lun - Sab, 9am - 6pm)
PONCE - (787) 566-7573
SAN JUAN - (939) 327-2022
Políticas de Devolución
DEPOSITOS NO SON REEMBOLSABLES. De no poder asistir a su cita pautada, debe llamar 3 días o antes para poder asignarle otro día. Al cancelar fuera de este término de tiempo (día antes o el mismo día), Debe realizar otra cita con un nuevo deposito.
DEPOSITOS NO SON TRANSFERIBLES A OTRO SERVICIO O PERSONA.
Máquina PMU inalámbrica, muy ergonómica. Perfecto para labios, cejas, linea de ojos.
Incluye cargador 
--------------------------------------------
Wireless PMU Machine, very ergonomic. Perfect for Lips, Eyebrows, Eyeliners.
BF MACHINE ya ha demostrado ser un producto de inspiración y satisfacción para muchos artistas del tatuaje cosmético.
La máquina BF MACHINE PMU es la primera máquina SHADER poderosa que brinda resultados consistentes y no traumáticos con extrema precisión y suavidad.
BF MACHINE PMU es una máquina perfecta para técnicas de sombreado, looks empolvados y pixelados, coberturas de pintalabios y acuarelas, que cuenta con unas características técnicas específicas que permiten trabajar con la mínima hinchazón y cero traumatismos.
Lo hace lo suficientemente potente como para completar el trabajo más hermoso y saturado en todos los tipos de piel de Fitzpatrick sin crear hiperpigmentación o hipopigmentación, porque tiene un golpe muy pegadizo pero muy suave.
-----------------------------------------------------------------------------
BF MACHINE has already proven itself as a product of inspiration and satisfaction of many cosmetic tattoo artists.

BF MACHINE PMU machine is the first powerful  SHADER machine that provides consistent, non-traumatic results with extreme precision and softness.
BF MACHINE PMU is a perfect machine for shading techniques, powdered and pixelated looks, lipstick and watercolor coverages, that has a few specific technical features that allow to work with minimal swelling and zero trauma.

2.5 mm stroke makes it powerful enough to complete the most beautiful and saturated work on all Fitzpatrick skin types without creating hyper or hypo pigmentation, because it has very catchy yet very gentle hit.