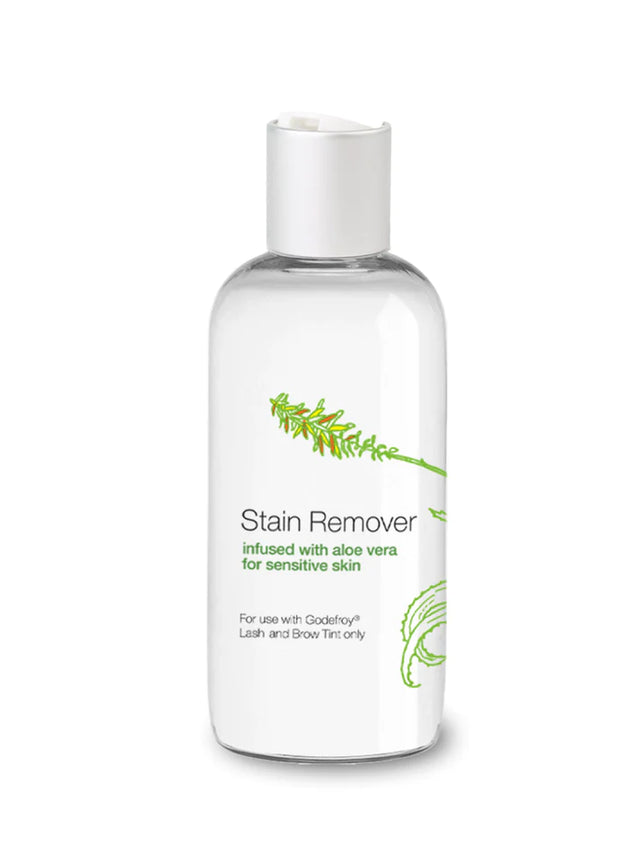 Llame a nuestra recepción y reciba atención inmediata. (Lun - Sab, 9am - 6pm)
PONCE - (787) 566-7573
SAN JUAN - (939) 327-2022
Políticas de Devolución
DEPOSITOS NO SON REEMBOLSABLES. De no poder asistir a su cita pautada, debe llamar 3 días o antes para poder asignarle otro día. Al cancelar fuera de este término de tiempo (día antes o el mismo día), Debe realizar otra cita con un nuevo deposito.
DEPOSITOS NO SON TRANSFERIBLES A OTRO SERVICIO O PERSONA.
Lets face it, everyone makes mistakes, stains happen! With Godefroy Instant Eyebrow Tint Remover you can tint your lashes and brows worry free. Godefroy Eyebrow Tint Remover for Tinted Eyebrows and Eyelashes is the answer on how to remove eyebrow tints. This aloe vera infused solution is perfect for those with sensitive skin. A plant based formula allows for a gentle yet effective solution to eliminate stains while hydrating the skin. Enjoy eyebrow tinting without the worry of accidentally staining the skin.
Traditional stain removers use harsh chemicals to strip away the color, which can have an adverse effect on the skin and hair. Godefroy's stain remover formula utilizes a botanical blend including aloe vera to gently lift the stain from the skin.
Removes accidental stains from tinting eyelashes and eyebrows
Botanical formulated to be gentle on the skin
Aloe vera infused to moisturize and repair the skin
Bottle volume:
1 – 4fl oz / 120 ml